Welcome!
This site is used to host music that I write, perform and record purely for my own enjoyment. The music is free to listen and download, and I am always interested in collaborations with other performers, the products of which
are also shared here. This is in no way meant to be professional music, it is my hobby, something I do for fun and to relax, and I enjoy sharing it and if other people enjoy it as well. Comments are welcome on posts,
abuse and mockery as much as appreciation and flattery.
This page was last Updated on the the 24th October – it's important you know that, because sometimes this page goes for years without an update, and some of the information is embarrassingly out of date!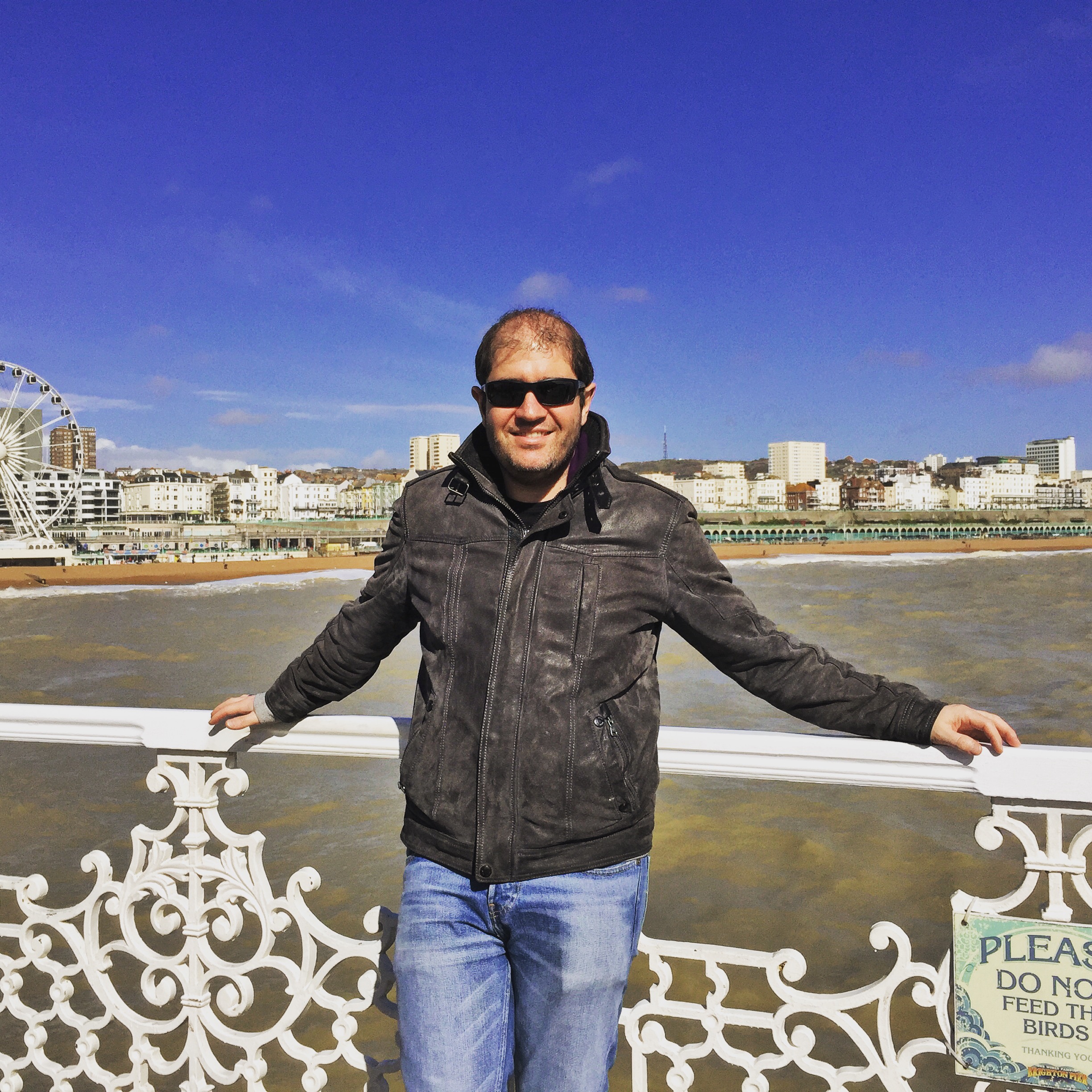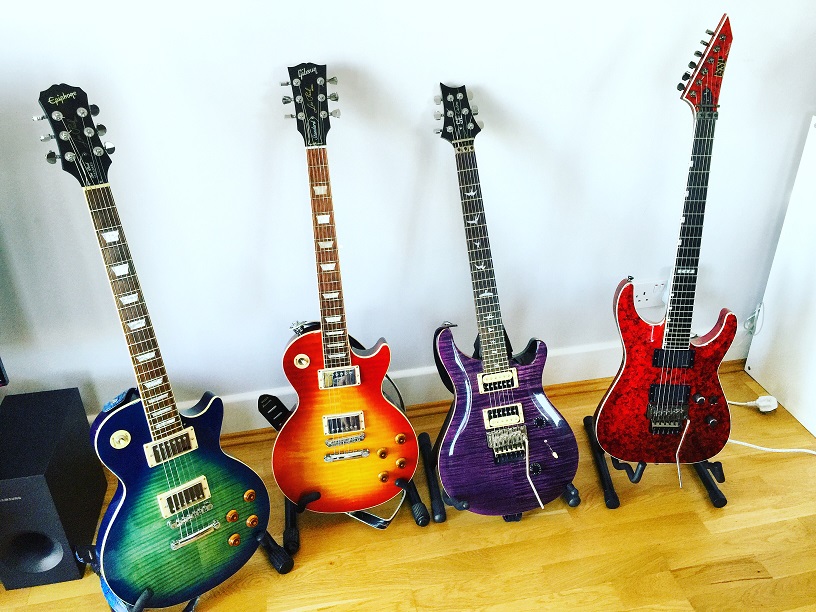 I am a 40 something middle aged guitarist, whose been playing Guitar since I was a young boy aged 7, and who can dabble mostly competently with a keyboard and bass guitar as well. I live in East London in the UK with my Wife Sandra,
and I have three boys all in their teenage years. I work in the IT Services industry, so music is my way of kicking back and being creative to get away from all that. I love to travel, enjoy live music, a beer and good
food (too much of it).
About My Music
My style of music I always think is best described as "Progressive Rock", but it has influences from Metal, Pop, Jazz and Blues bands in it. I love loud music played with instruments of many modern types really, and my favorite
artists are very rock/metal orientated and include the likes of Dream Theater, Joe Satriani, Iron Maiden, Aerosmith and Bon Jovi. Without exception all my music is instrumental, I have no singing voice. I try to make the compositions
interesting with multiple melody lines from the Guitars rather than a vocal.
My main instruments include a 2008 Gibson Les Paul Standard, an ESP Volcano Mk 2 and my most recent addition a Jackson Adrian Smith Signature SDX1. Amongst far too many other guitars which I also own, there is a Fender Semi-accoustic,
an Epiphone Les Paul Copy, a Vintage PRS Copy, a Fender Strat (American), a Gretsch G5420 and a Yamaha Bass
Today, I record songs using
Logic Studio Pro on a 2019 iMac, though up until 2011, GarageBand was my DSW of choice. Many of the songs here pre 2018 were recorded using a Digitech Digital Effects Floor unit, DI'd directly into Logic, though I'd
commonly also have a Marshall JCM800/4×12 mike'd up for a more authentic tone when I felt like it.  Today I nearly DI everything and use
Komplete's Guitar Rig 6, and when I want a purist amp sound, I have a beautiful
Hughes and Kettner Grand Master Deluxe 40 (just about the best amp I have heard in my whole life!).  Nearly all my songs are multi-tracked and exclusively performed by myself – only instrumental exception is percussion,
where the drums are either programmed or constructed using Sound Loops. I have a Beringer sound mixing board and mix and master all the recordings within Logic Pro itself.
I've recorded almost twenty complete 'albums' (collections of 10 instrumental pieces usually with some kind of guiding theme) in the last 10 years, which are complete productions, save vocals and regardless of their shortcomings,
I am really quite proud of some of them. I usually include one "cover" version of favourite song by popular bands in every collection, and they are all also available to listen and download here (see Cover This…). I've
sold a few songs via music publishing sites for various uses including a Community TV Station in the US, a Games publisher in France, and a young British Rock Band who wanted to use one as the basis for a complete song (and never
heard what happened to it since…).
Feel free to have a listen, leave any comments you like, share or just ignore my music, all welcome.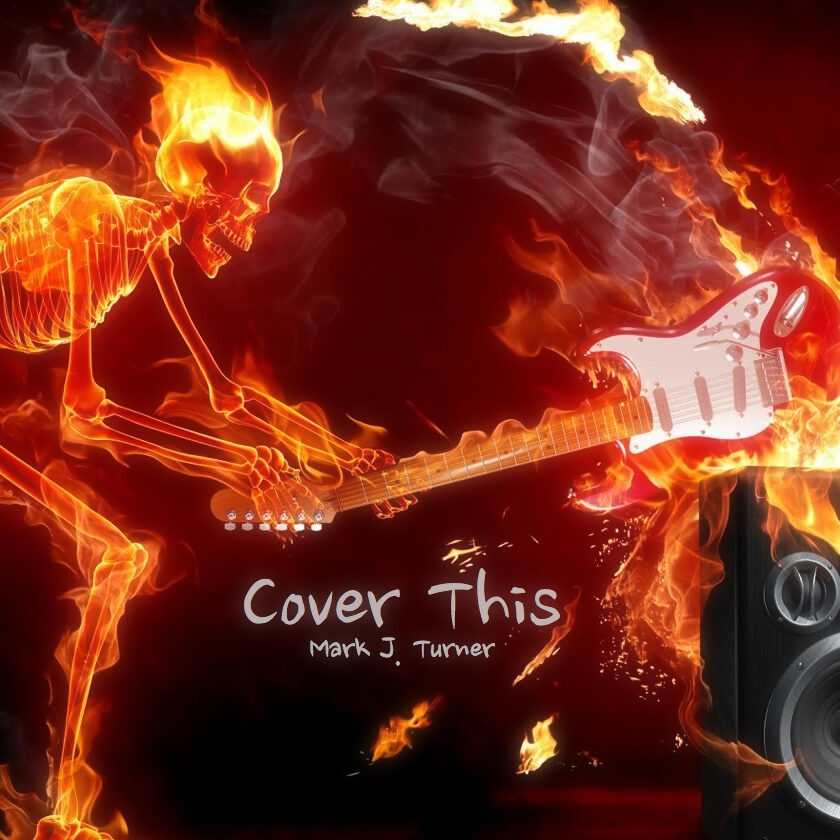 For the technically minded, this website is hosted 
on AWS/Lightsail using the bitnami WordPress containers. It was cheap, easy and reliable and as my entire job is selling Cloud….felt I should use it.
I hope it's easy enough to navigate, all the "Albums" listed above should lead you to a page with a collection of songs which you can play directly from the site and/or download if you so wish.